Community Connection: 
Heroes Appreciation in Huntsville, Alabama
It has been said that when it snows heavily in Huntsville, the city shuts down. The city didn't have snow ploughs to clean the roads, making it difficult to drive into the city.
But January 23, 2016, Saturday, despite the cold weather and distance, brethren from different parts of Alabama and Tennessee drove to the place of worship in Huntsville, Alabama. "They are warriors," said Brother Richard Soterio, the Minister of the Gospel for the Huntsville Local Congregation.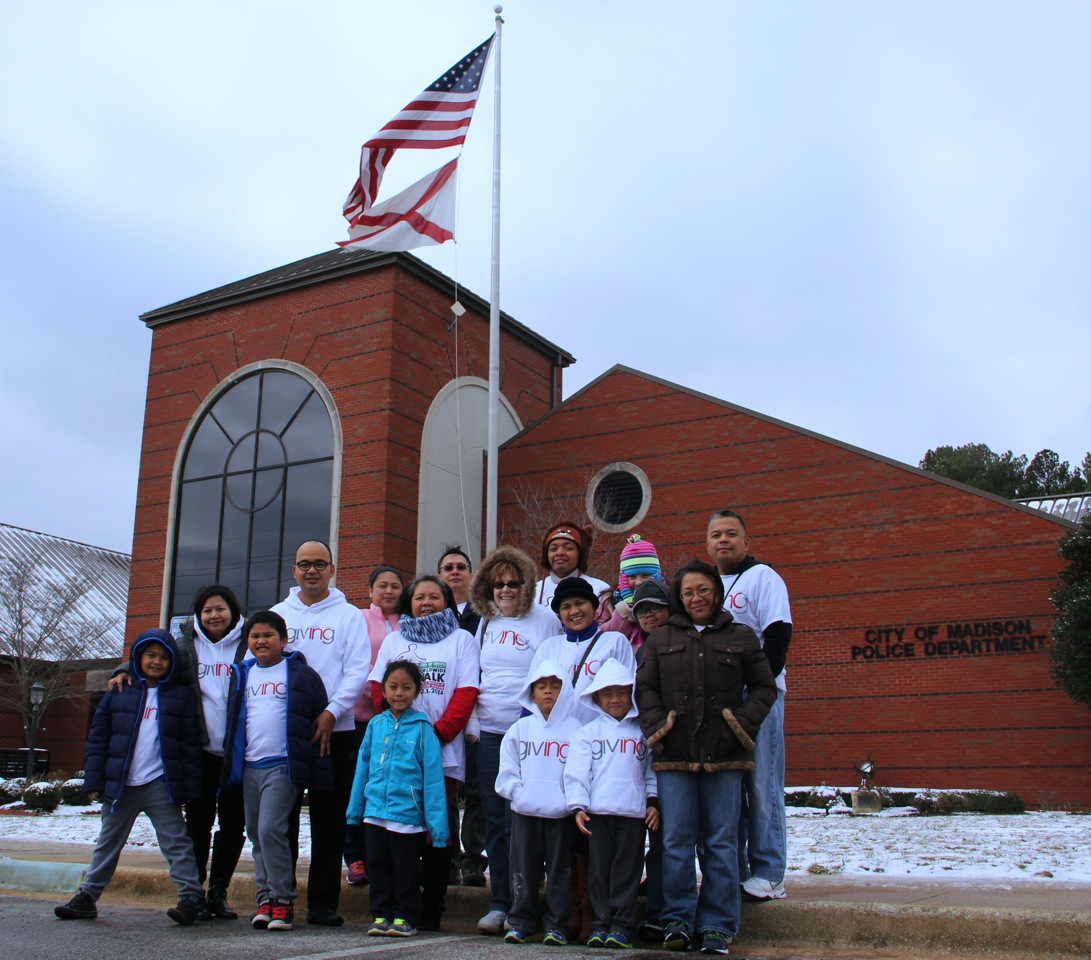 They came all the way from Chattanooga, Montgomery, Birmingham and Nashville, traveling hundreds of miles. Though some were not able to make it due to icy road conditions, most arrived after driving several hours to unite with the project of the Church Administration through the INCGiving activity, "Heroes Appreciation Day".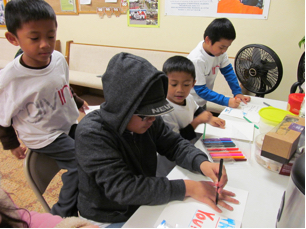 After preparing the "care bags" and writing thank you cards for the police officers, the brethren held a prayer and proceeded to the Madison Police Department to show their appreciation.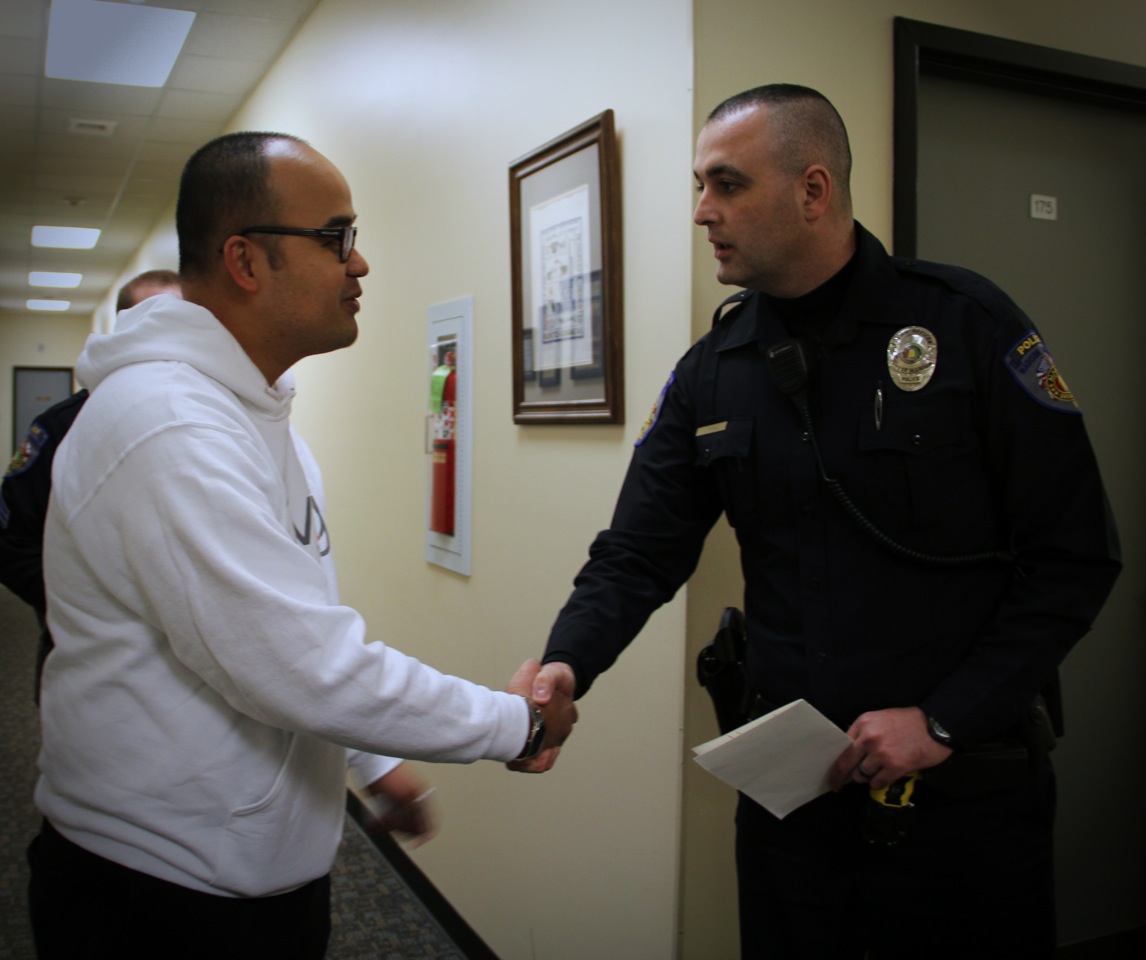 Making it at the Madison Police Department by 10:30 am, the brethren were able to introduce to them the Iglesia Ni Cristo, extending to them appreciation for the sacrifices and work that they do and letting them know that they are included in our prayers.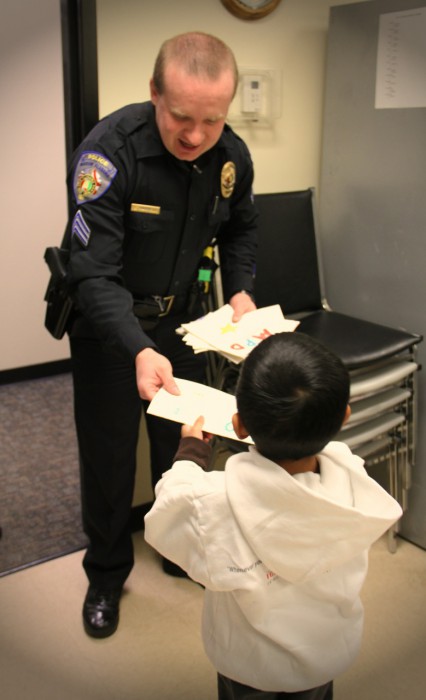 Sgt. Clint Harrell said that they greatly appreciate our activity and that they don't really get a lot of visitors from the community so they are really grateful for our visit. Another Police Officer also extended his thanks and appreciation and said they need all the prayers they can get.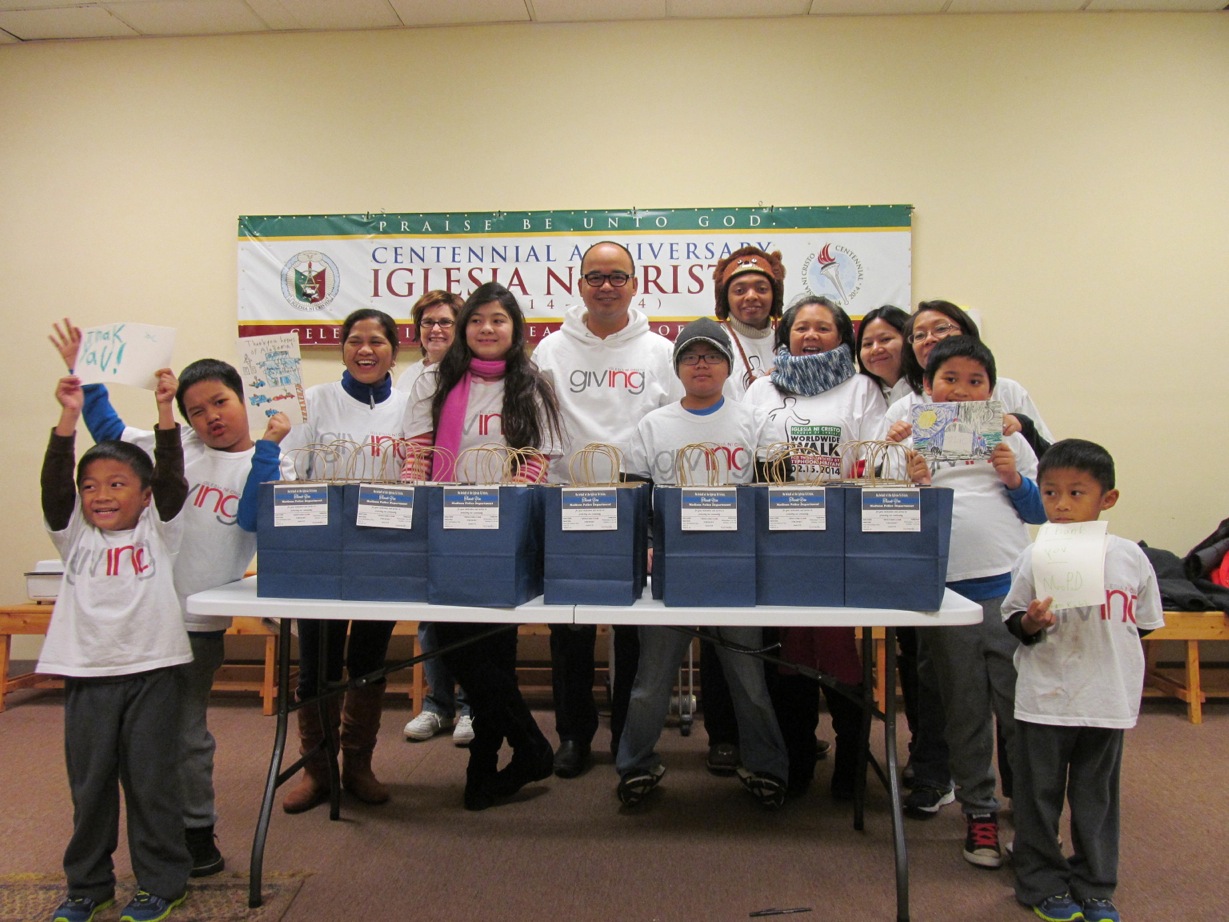 Contributed by Brother Richard Soterio, resident minister of Huntsville, Alabama with assistance from Sister Vangie Galvez. Photos by Sis. Meg Sabanal and the participating INCGiving volunteers.