Community Connection: INC Giving Volunteers in New Orleans, Louisiana Walk for a Cause with American Cancer Society
On an early Saturday morning, as the sun peeked over the horizon, brethren from New Orleans and Baton Rouge spiritedly made their way to 600 La Salle Drive in New Orleans where fellow brethren, friends and family had begun to gather at Champion Square.
Tired and excited, we all had been up since as early as 4 A.M. preparing ourselves to participate in the American Cancer Society's Making Strides Breast Cancer Walk.
According to American Cancer Society, Making Strides Against Breast Cancer walks are "the largest network of breast cancer awareness events in the nation, uniting nearly 300 communities with a shared determination to finish the fight."
Team INC Giving was one of 236 teams, making a total of 1,910 participants. This was our chance to be a part of raising cancer awareness, raise money to find a cure and make connections to share our faith, love and concern for one another in our community.
At 7 A.M. brethren and friends began to line up to sign in for the walk, greeting one another. As we waited for the walk to begin, we shared our faith by distributing bracelets and pinwheels with "INCmedia.org" cards attached.
By 8:15 A.M, brethren along with three of our friends – Sienna, Adam and Ben – made the 3-mile walk together through downtown New Orleans. Along the way, familiar faces of other friends from other teams stopped to greet us and meet everyone on our team.
We gratefully made our way to cross the finish line at 9:30 A.M., returning to Champion Square once again. The connections we made today to strengthen the brotherhood and make a positive influence on the community was definitely a great blessing from our Almighty God.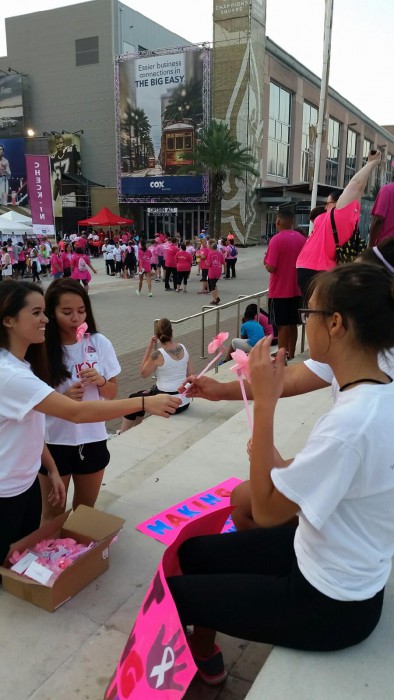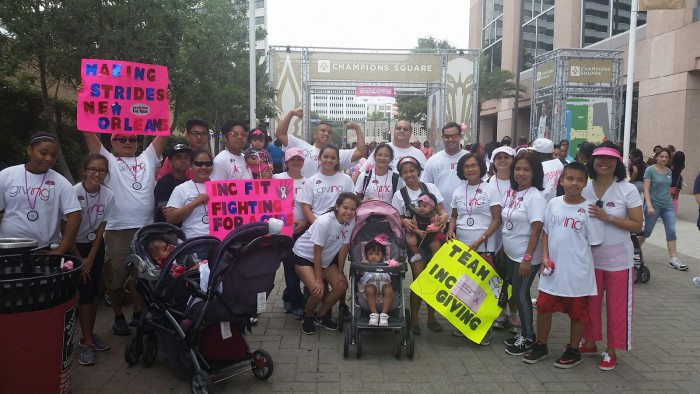 Contributed By: Sister Teresita Dasalla – Local Congregation of Biloxi, Miss., Ecclesiastical District of Southeastern Seaboard